Closed Due To Covid 19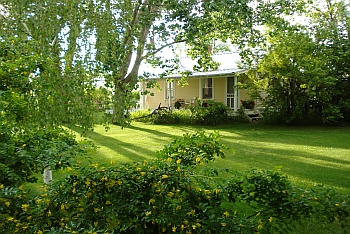 Northhill Cottage offers a unique vacation experience just a few minutes walk from Eastend's T-Rex Discovery Centre.
Located on an acreage property above the Frenchman River, with a panoramic view of the surrounding area, Northhill Cottage is the perfect holiday retreat in the great SW.
Enjoy hiking, biking, birding, swimming, golfing, hunting and fishing, as well as tours and other activities offered at the T-Rex Center.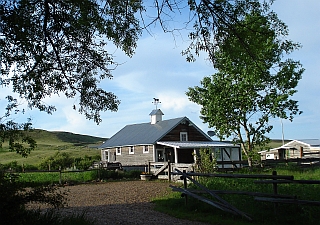 The Barn at Northhill
Livingroom, kitchen and dining all within
an open area floor plan with vaulted ceiling and a great view of the hills. Two bedrooms and full bathroom with shower. Private and fully equipped.
'come and enjoy our space'